>Ask the Skull If-
Some nagging little voice in your mind wants you to stick around the head's room, for some reason. You've heard it before. Sometimes, it even contradicts your own gut instinct, the "hunches" that sometimes get you out of trouble, as if there's a bunch of people arguing inside your head.

Most of them are damn idiots, as far as you're concerned. Especially if they think you're going to give that yappy cranium any more of your precious time. You get out of there before it launches into one of its damn stories again.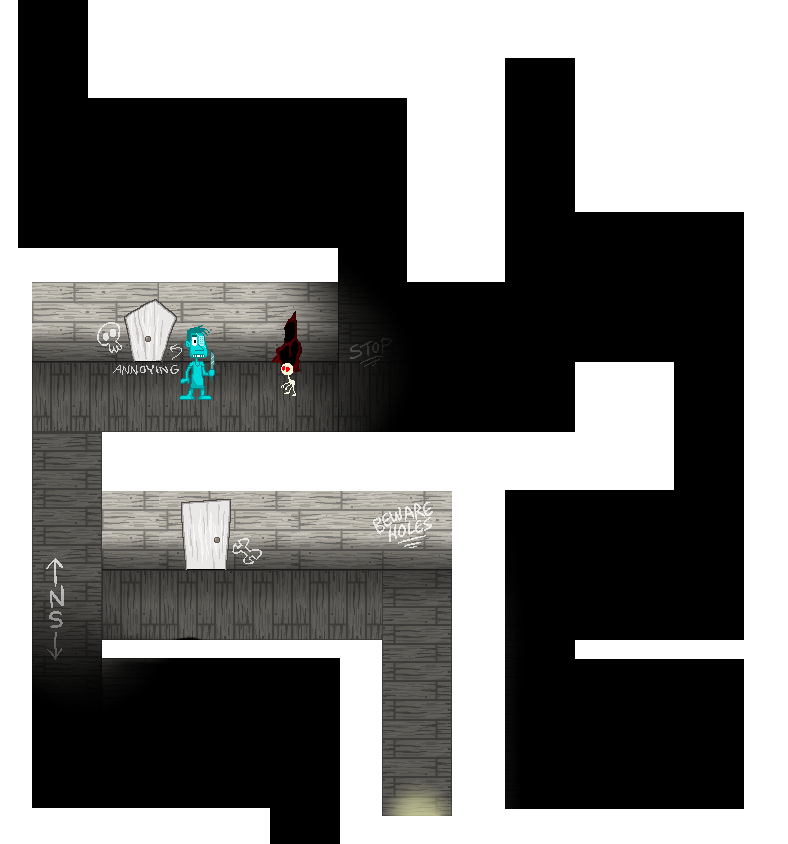 Oh, great...looks like a new hole up ahead, and one of those godawful little goblin things already crawled out of it. The jellybabies, you call them. Never a good sign.

JELLYBABY:

A BLUE WHAT DOES A HURT!? FLESH LENGTH CAN BE HUNGRY!!!!!



Near as you can tell, nothing a jellybaby says has any meaning - but they're useful, to an extent. Where there's jellybabies, you can be sure there's bigger, nastier things. The hole looks fairly fresh, and still small, so it might still be safe enough to pass this way...but you can't be sure.

Maybe you should consult your map...