You pull out your "disguise" - the simple identification card - just as the surgery door squeaks open.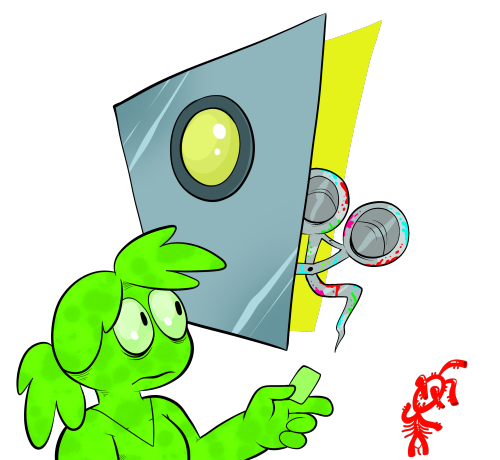 SCISSANE:

The wait is over! Hope you weren't too bored out here!




FERN:

Oh, yeah, no trouble at all.




SCISSANE:

Haha, well, we're just going to need you to give us a formal once-over, if you can follow me for a layer or two, doctor!



The card has already throbbed once as you follow the teetering, giant scissors into the room...