>OPEN THE BOOK
...You actually don't have to. As soon as the thought crosses your mind, the book flops open of its own volition, and a dimly familiar figure bursts impossibly from a deep, dark hole in its pages...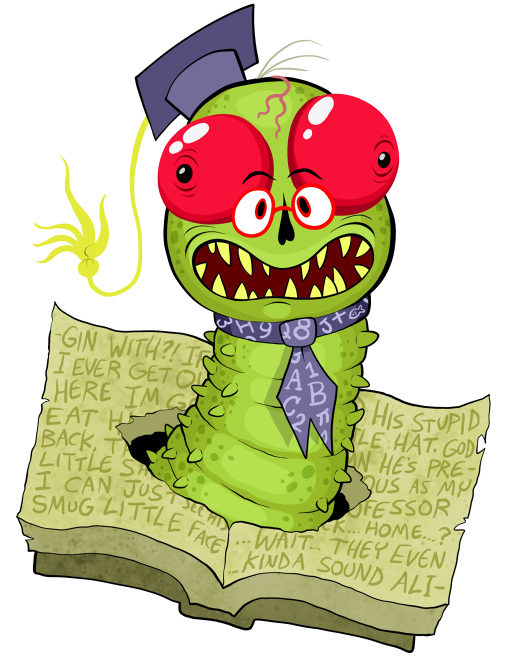 PROFESSOR LEXICOVERMUS:
HOOOOOOW-DIDDLY-DEE, all you bright n' crunchy readers! Boy-oh-boyardee does it do my hearts good to see new
and
old faces since
last time!

FERN:

...Um, hi there...what was your name again?




PROFESSOR LEXICOVERMUS:
Gooey-gosh-o! Y'all should know what to do! Pick out a piece 'o
creeeeamy
lit'rature from that there
library
and I'll let y'all share it with the green gal! Normally, o' course, I'd ask for a
platinum bookmark
in exchange for my fiiiiine services, but I'll give y'all a
freebie,
just this once! Just to be real neighborly-like!!

FERN:

...Do you even hear me talking? At all?




PROFESSOR LEXICOVERMUS:

DOOOOODLY-DEEDLY-DOO! DEEEEEDLEDEEDLEDEEEEE!!! DIDDLY DONGDANG DUNGAROO!!!!




FERN:

...Whatever's supposed to happen, I hope it happens quick. Can you guys even hear this thing's voice?...Good lord.