Written by Jonathan Wojcik
HALLOWEEN GREETING CARD REVIEW: YOUR KID IS A ZOMBIE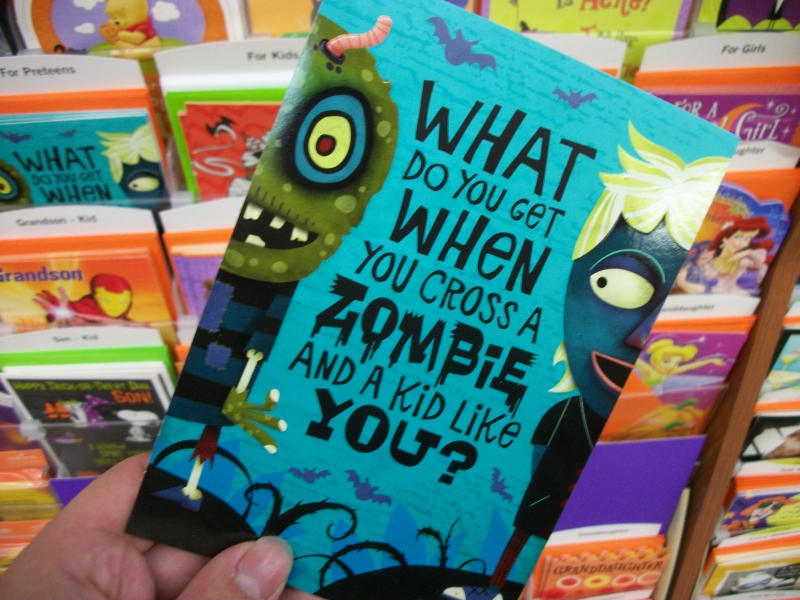 This card begins with a cryptic threat in the guise of a riddle. The answer, of course, is the same thing that happens to anybody crossed with a zombie. The child in question doesn't need to answer. He's already seen it happen to his parents, his teachers, his friends and rivals alike.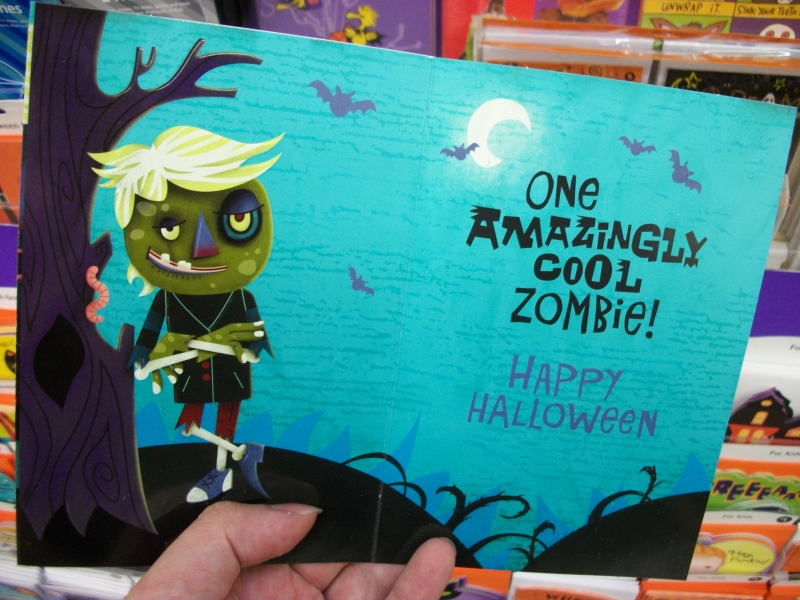 The punchline to the card works in a compliment to the child, but still doesn't change the outcome. Amazingly cool or not, he's still dead now. Dead, yet without rest. Hungry, yet never satiated. Chilling.
I give this card six out of ten.
Browse Halloween 2011: