LOST POKEMON:
PARA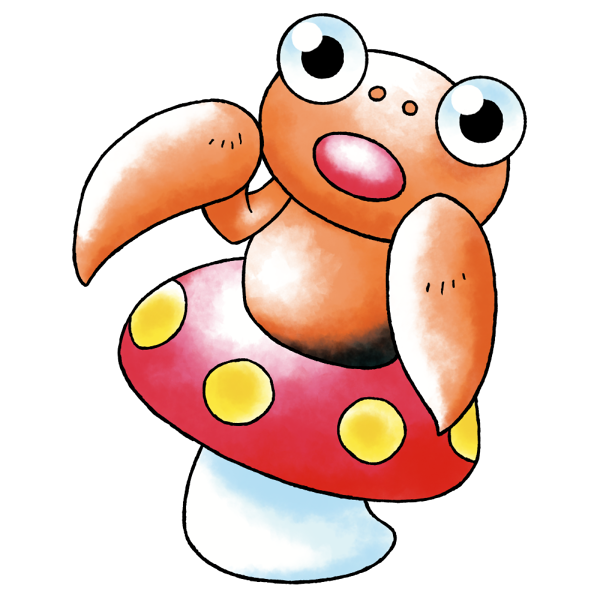 Of all the baby pokemon, I think I expected a baby Paras the least. As with other babies, I'm glad that this ultimately didn't happen and close the line off to any of the hypothetically further, stronger evolutions they so desperately crave, but you have to love this darling little baby cicada nymph, as well as the novel reversal going on here.

At a glance, it seems like the bug is the one parasitizing the fungus in this scenario, a sort of anti-cordyceps, before the mushroom turns the tables and begins to grow within the insect. We already know that the mushroom is likely a grass type pokemon in itself, so it may be the case that Paras's subsequent "zombification" was fair play all along.

Then again, the fungus could still be the puppet master of this arrangement, simply sacrificing some of itself as food for its own unsuspecting, future host-vessel. Without any known pokedex information, we will likely never learn precisely what was intended here.