LOST POKEMON:
ANIMON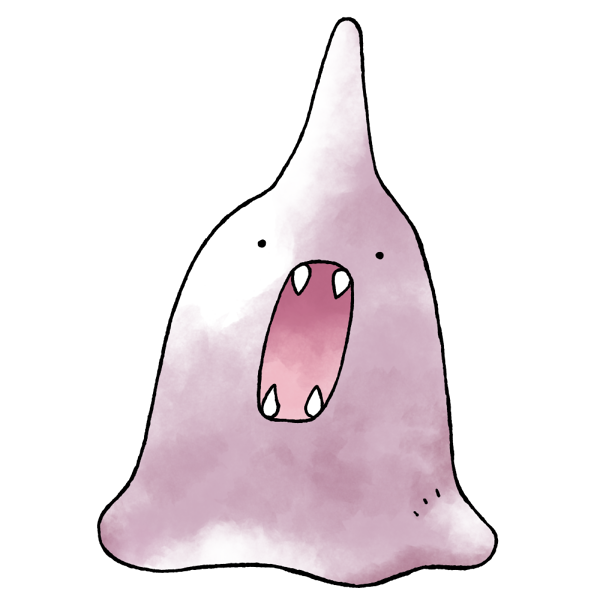 Hey, what? WHAT!? There was going to be an evolution of Ditto? And this is what that was going to look like!? Totally going to drop Ditto's legendarily dopey expression for a perpetual scream? With FANGS???

"Animon" apparently would have evolved from Ditto while holding the metal powder item, so perhaps it was intended to be steel type, but it was only coded as a normal type in the game data. Perhaps it would have added steel typing to its imitated form? That would have been damn cool! Another theory holds that it simply had much higher defensive stats, which wouldn't have mattered by now, since modern Dittos use their "Imposter" ability to copy the enemy's form and stats on the very first turn.

It's interesting that they ever considered Ditto for an evolution at all, and what a change in personality! I love the simply goofiness of the metamorphic blob we've always known, but the shrieking ghoul version is so much more my kind of thing. It feels like so much more "alien" and ominous of a mimic, and I wonder how threatening it might have been in an early anime appearance...or if it would have still been a gentle, timid little goof and just looked like a melting demon head for no reason.