LOST POKEMON:
MITSUBOSHI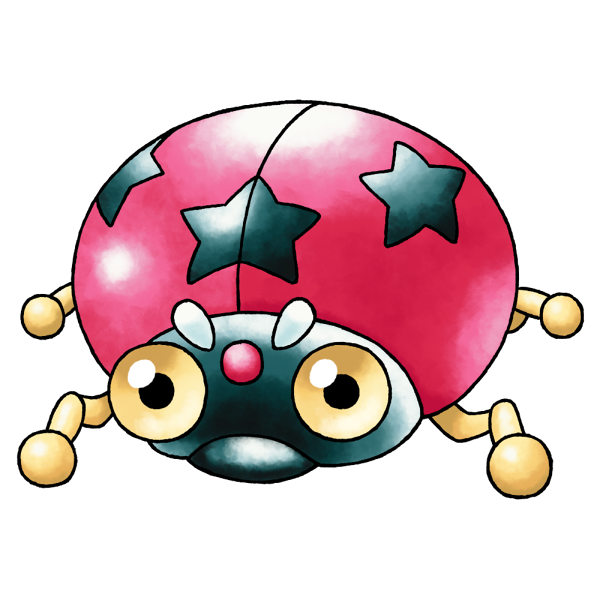 A surprising one today, because this appears in the beta pokedex instead of Ledian, but not coded as an evolution for Ledyba. Its programming wasn't complete, but all beta evolutions in the demo had the same moveset as their unevolved forms as an easy placeholder, but Mitsuboshi here has its own selection of attacks. The theory then is that Ledyba and this grumper, star-patterned ladybug were going to be counterparts or even rivals, rather than part of the same evolutionary line, and I wonder if they were going for a reference to the real world issue of foreign, invasive ladybugs displacing their native cousins?

Whatever the case would have been, I actually really like this design more than either Ledyba or Ledian. They're both cute pokemon and Ledian's Tokusatsu sort of design is cool and all, but I love the more insectile appearance of this thing and even the simplicity of its four little stick legs.

It's also interesting to note that Ledian's pokedex still referred to its markings as "stars" in the final version, though this is at least partially because a ladybug's spots are also referred to as "stars" in Japanese.