LOST POKEMON:
BETA ESPEON AND UMBREON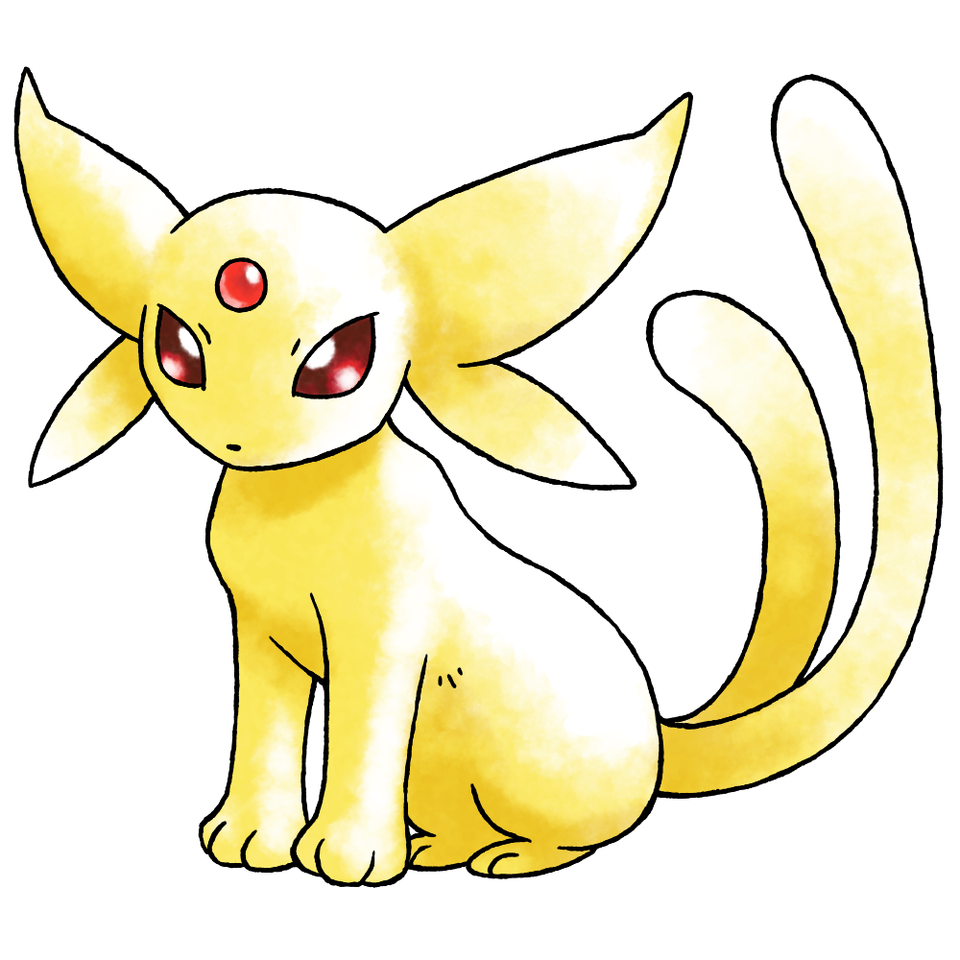 The differences between prototype Espeon and final Espeon are subtle, but we're including them anyway due to their popularity and some slightly interesting changes. Still pure psychic type, Espeon would have evolved from Eevee with the use of the heart stone rather than the friendship system implemented in the final game. It was also going to be a rather jarring yellow, redundant with Jolteon, and its tail would have been split all the way to the base. Honestly not as pleasant looking as final Espeon. Yellow is not a pleasant color all by itself.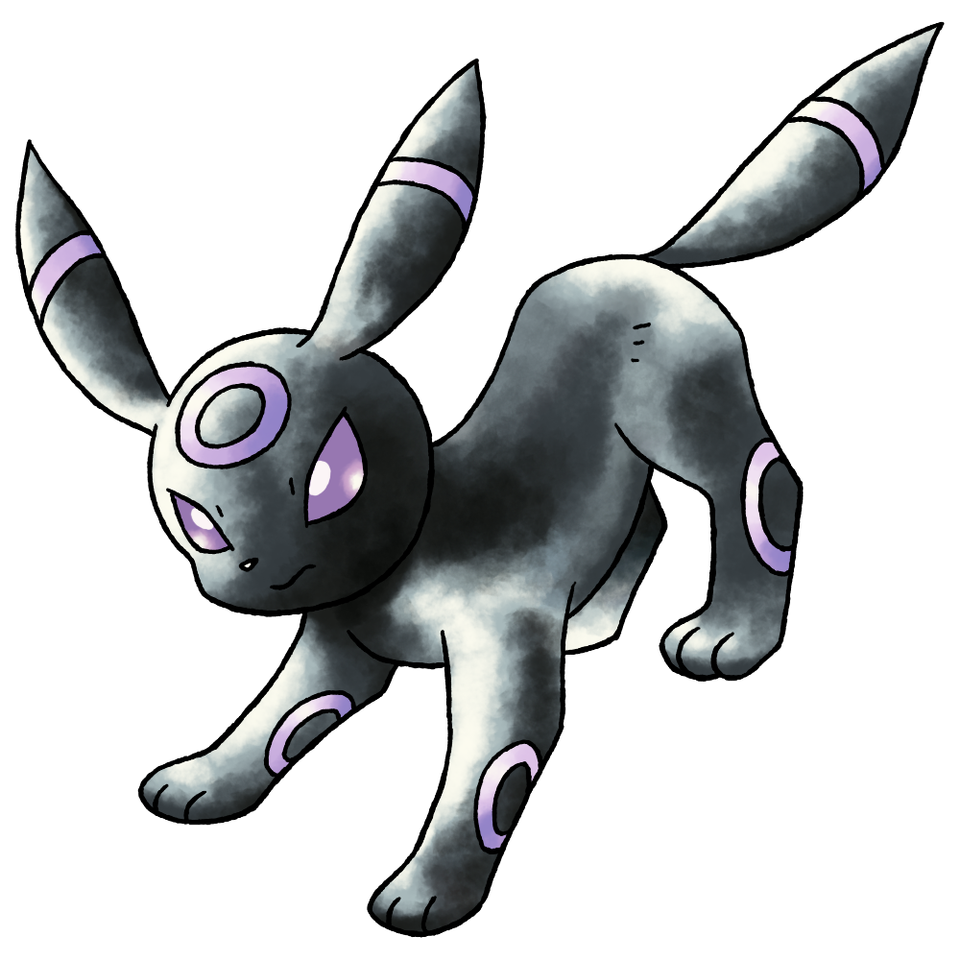 So Umbreon, meanwhile, was going to evolve with the cut poison stone. That's right, it was going to be poison type! Its rings were the trademark purple tone of poison pokemon, rather than the gold of the final version, and could be likened to the warning pattern of a blue-ringed octopus. Interesting that its pokedex, to this day, still describes it as secreting poison from those markings!

Definitely cool, but it makes sense they would instead use Umbreon to show off the new dark type, and I'm glad this didn't end up being Eevee's representation of poison. I don't know if we will ever get another Eeveelution - I feel like they're fairly "complete" - but if we ever got a poisonous one, I'd hope it's a little more toxic looking than just a black dog with funny spots.