LOST POKEMON:
BOMUSHIKA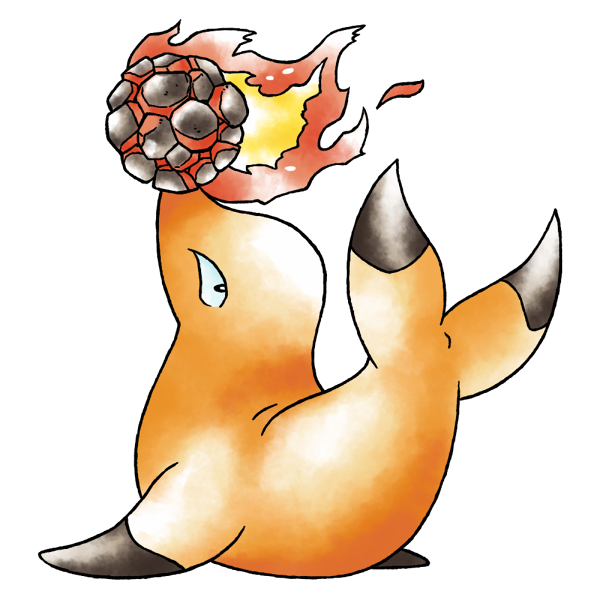 Whoa! So at some point, the much anticipated combination of water and fire was already set for the second generation?! We wouldn't get a water/fire pokemon until Volcanion in 2015, which is "cool," I guess, but it's not nearly as interesting and novel as this simple, cheeky seal balancing a flaming bomb on its nose.

I'm guessing it would have generated these bombs itself, conceptually, and perhaps it inhabited boiling hot springs or lava pools? The design of its body is almost too simple for any fully evolved pokemon, but that's what I like most about it, and it has exactly the look in its eye you would expect from an animal that's about to playfully blast you into charred hunks of flesh.

"Aquatic animal, but for fire" is a tried and true trope throughout popular culture, but oddly enough hasn't appeared all that often in pokemon, with almost the sole exception of Turtonator, and maaaybe Heatran if you think of it as having any amphibian or cetacean influence, if not both. I didn't even realize this until just now. Where are all our fire fish, fire squid and fire crabs, Gamefreak? You've already put fire types in giant lava-filled cave environments but hardly any of them live swimming around IN the lava?!