LOST POKEMON:
KOTORA and RAITORA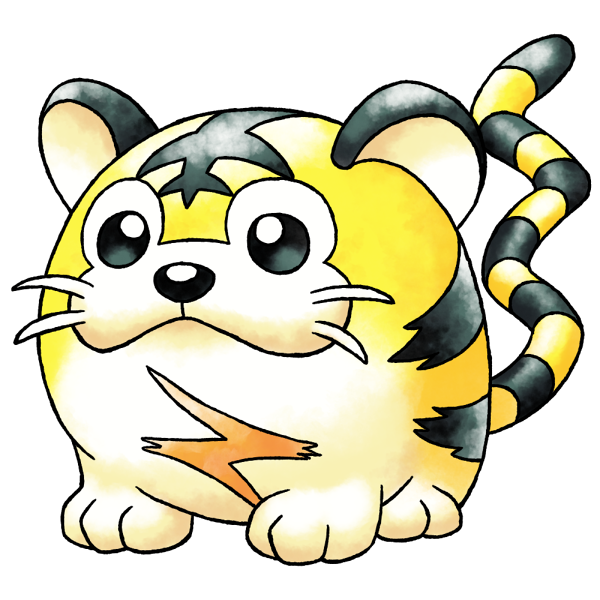 An electrical tiger, eh? Another mostly round pokemon, too, which is always a good thing. Any animal you can make round, it's probably worth making round. Have you ever seen a round version of an animal and DISAGREED with its roundness? I doubt it.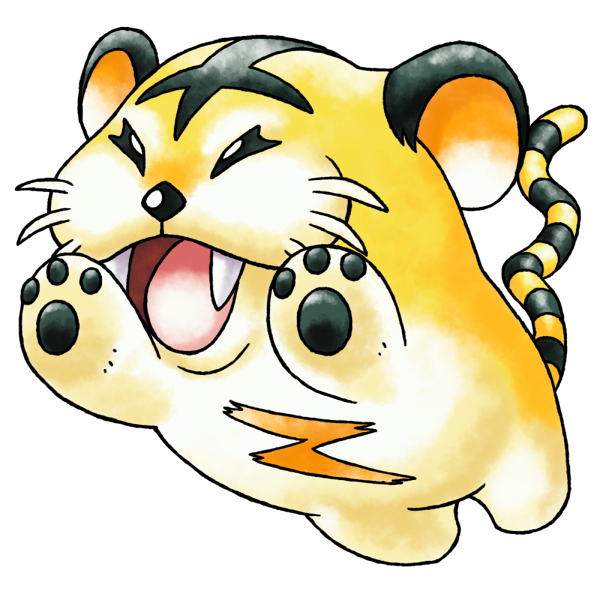 Delightfully, the tigers actually remain round and cublike rather than evolving into the predictably big, fierce monster-cat we might have expected. Predatory mammals aren't my thing, usually, but I'd have been really glad if this roly-poly beast had existed in Pokemon.

If this all seems to have an awful lot in common with Pikachu and Raichu, evidence strongly suggests that it was Pikachu who came to replace this line, too. Could it have ever taken off in popularity to the same degree? Would Pokemon have been the same if this had wound up being its mascot? I really don't know! I like it, but I'm truly not sure it has the kind of "cute" that sells quite like the mouse.