LOST POKEMON:
BETA LEAFEON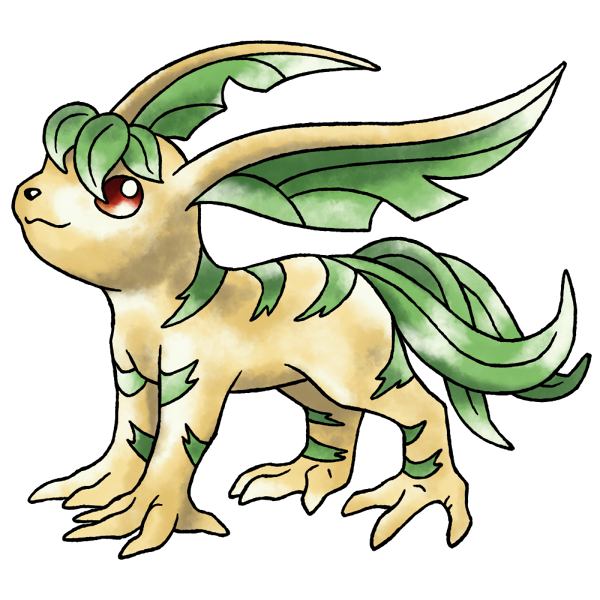 It's a bittersweet day today, because this is in fact the very last of these reviews for the time being, and we're not going out with that big of a bang here. Who'd have thought the grass-type eeveelution almost joined Umbreon and Espeon? I kind of assumed Leafeon was devised some time after the Eevees had declined in quality, to be honest.

I daresay, however, that the otherwise somewhat underwhelming Leafeon is still much nicer looking than this beta version, whose only major advantage are the root-like paws. Those are so cool I'm still going to give it a three out of five, and if final Leafeon had kept them, I'd have probably rated it higher as well.
And with that...we're done. We're finally, finally done reviewing every unused or significantly altered beta pokemon...but what have we learned? Come back tomorrow to find out!