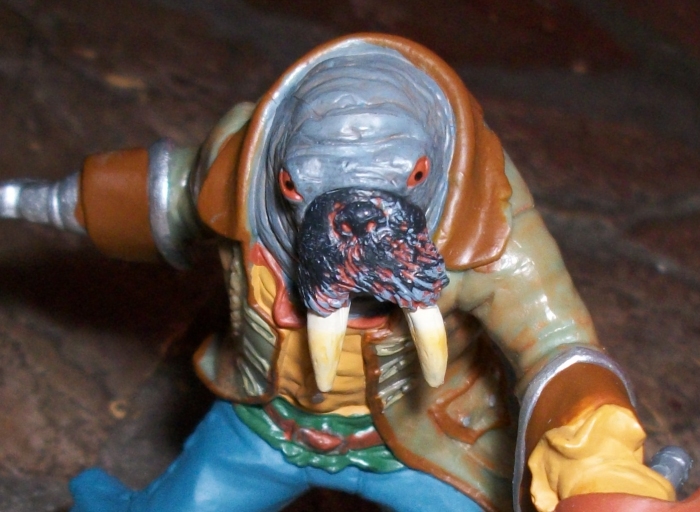 So a couple of nice readers sent me some wonderful fan mail, the kind that's comprised of actual matter, with a wonderful unexpected present, a plastic walrus who is also a swashbuckling sea captain!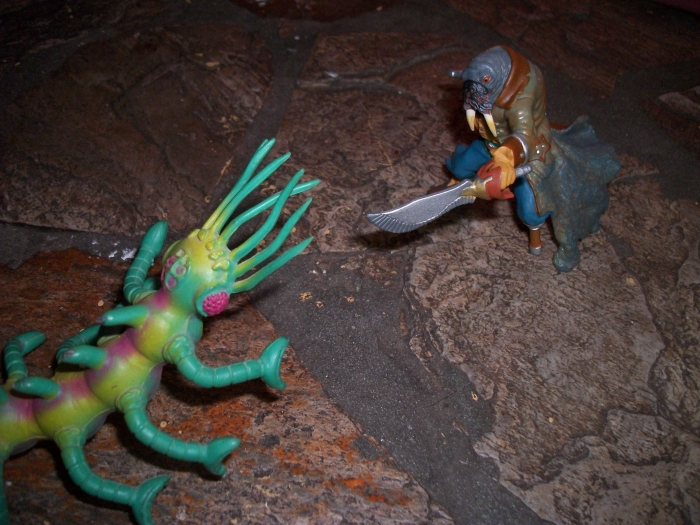 AVAST!
I think this is one of the Schleich figurines, the kind that used to consist of animal replicas and historical figures before it started to expand into dragons and fairies, apparently having finally completely gone off the deep end, where all good things eventually go!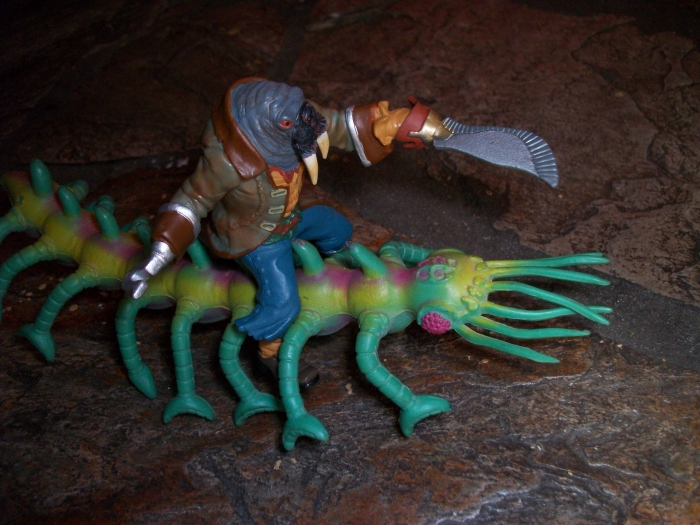 TO VICTORY!
Now that I see how well he fits on this Carrion Crawler, I can't help picturing this guy in a game like Spelljammer or Gamma World.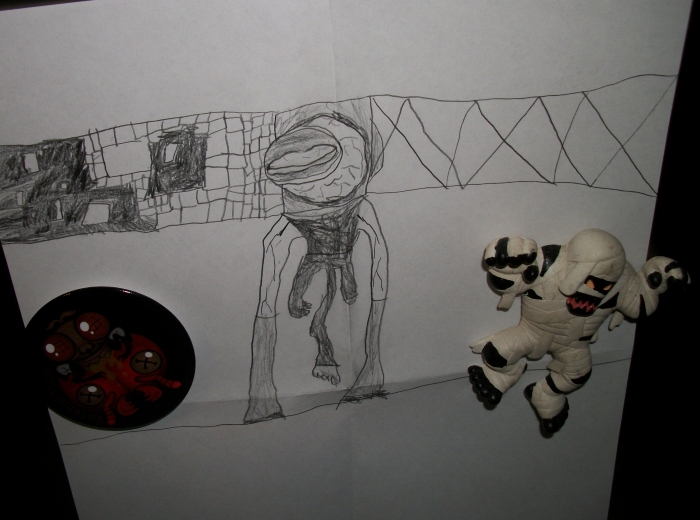 The box also came with this chillingly abstract monster I've put on the refrigerator!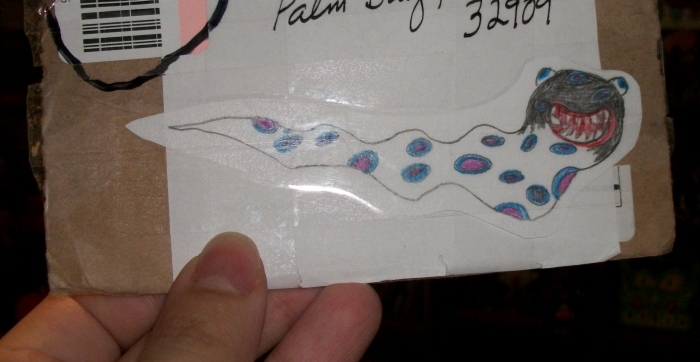 I'm also pretty sure that this is a Bogleech. Thanks Sheila and Spencer!!!